From "laughter" entertainment to
"food" entertainment.
Mr. Matsumoto, who has made people all over Japan smile regardless of age or gender with his comedy,
This time, everyone will like it, it will become addictive, and it will make you smile when you eat it.
Bring that sauce to dining tables around the world!

Along with mayonnaise and ketchup, it is a versatile seasoning from Japan that is common to all countries.
Aiming to be a "third sauce loved by the world"
Together with Mr. Oya, the driving force behind the spread of Japanese Wagyu beef throughout Europe
This "Macchan" was developed.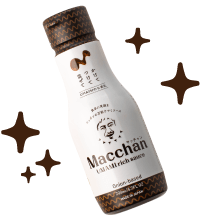 ※Trademark registration pending